Retail Installation Project
- Focus on Branding, Design and Motion Graphics
Click the button to go to the project demo
Click the tabs to view different aspects of the project
ABOUT THE PROJECT
To conceptualize an outfitters comapny based in Southern Ontario and to design for a complete multimonitor project, aimed at interactive retail installation and video displays.
OBJECTIVE
To create a logo and branding elements to be used in the wider interactive retail installation project.
THE PROCESS
After researching to gain knowledge of Southern Ontario, I came up with an appropriate company name for an outfitters company and I began to do some initial sketches of what I wanted in an layout. I then finalized the logo in illustrator and strived to use certain elements throughout the various interactive retail applications to promote consistency.
ROLES
Creative Designer
Illustrator

TOOLS
Sketching
Illustrator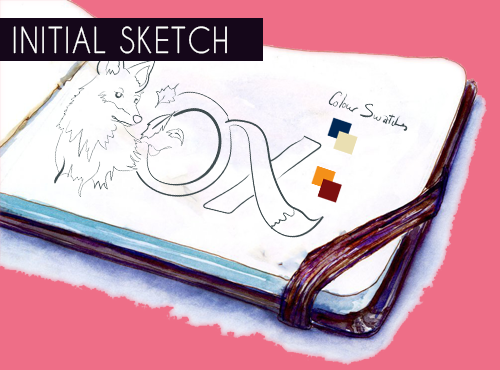 Nature Fox Outfitters gif Advertisements for the web
LEADERBOARD GIF

SQUARE GIF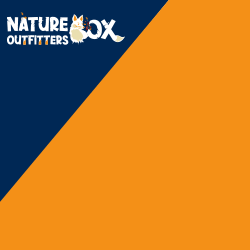 Click the button below to view an Instagram Style Social Media Promotional Video
WIDE SKY SCRAPER GIF

ABOUT THE PROJECT
To create the digital content to serve as a visual display on very large monitors in store, for Fox Nature Outfitters. This builds customer interest to try the Interactive Catalogue set up as well as an informative and instructional tool, to aid customers in it's use.
OBJECTIVE
To create captivating footage and compile other video and stock assets to create promotional videos, with the provided text. To portray this information in an eye- catching and interesting way to generate customer interest, and to help customers emmerse themselves in the experience of Fox Nature Outfitters.
THE PROCESS
After researching to gain knowledge of what the brand is about and what they should portray. I engaged in hiking activities to get a better feel of the company. Only then I began to take videos and images and compile teacher provided stock assets for use. I sketched out the kinetic type and came up with a story board of it's use and motion. After refining the ideas in illustrator and editing images in photoshop, I animated everything in Aftereffects to produce this final outcome.
ROLES
Motion Graphic Designer
Photographer
Videographer
Stock Asset Compiler

TOOLS
Illustrator
Photoshop
After Effects
Sketching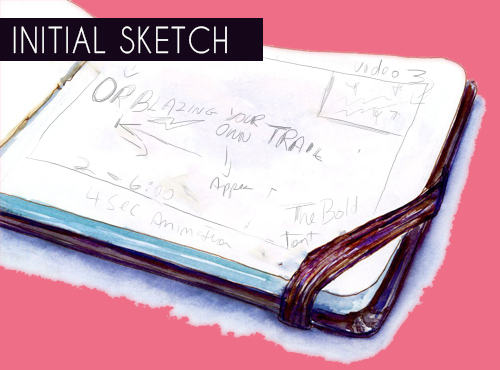 ABOUT THE PROJECT
This project futher solidifies the Fox Nature Outfitters company brand by establishing them as not only the top option for Winter outdoor aparel and gear, but also as an industry leader in utilising cutting edge technology to engage customers. In this case, an interactive in-store catalogue.
OBJECTIVE
The objective of this motion graphic video is to capture the attention of the target audience as well as to instruct them on how to use Nature Fox Outfitters Interactive Catalogue.
THE PROCESS
Sketching out the intial idea and storyboarding the motion of the text was the first step. The colour scheme and repeating elements was alos previously established in other work for this brand. Phototography, batch photo processing and camera raw photo editing was also involved in this project. After all of the assets was sufficiently compiled and edited. After Effects was used to animate it and produce motion.
ROLES
Motion Graphic Designer
Photographer

TOOLS
Illustrator
Photoshop
After Effects
Sketching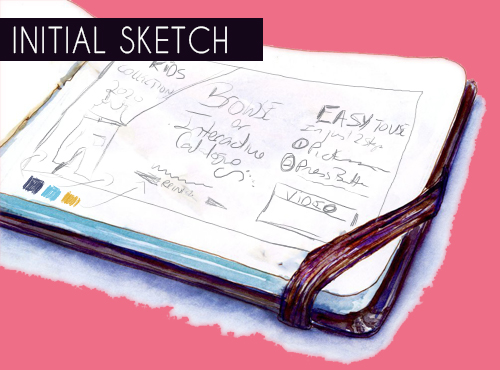 PRINT MATERIALS
For this Project A Variety of Print Materials was also created for further promotion of the Nature Fox Outfitters Brand. These Materials were created using Adobe Photoshop, Illustrator and InDesign.
Below is some of the print materials that was created.
PRODUCT CARD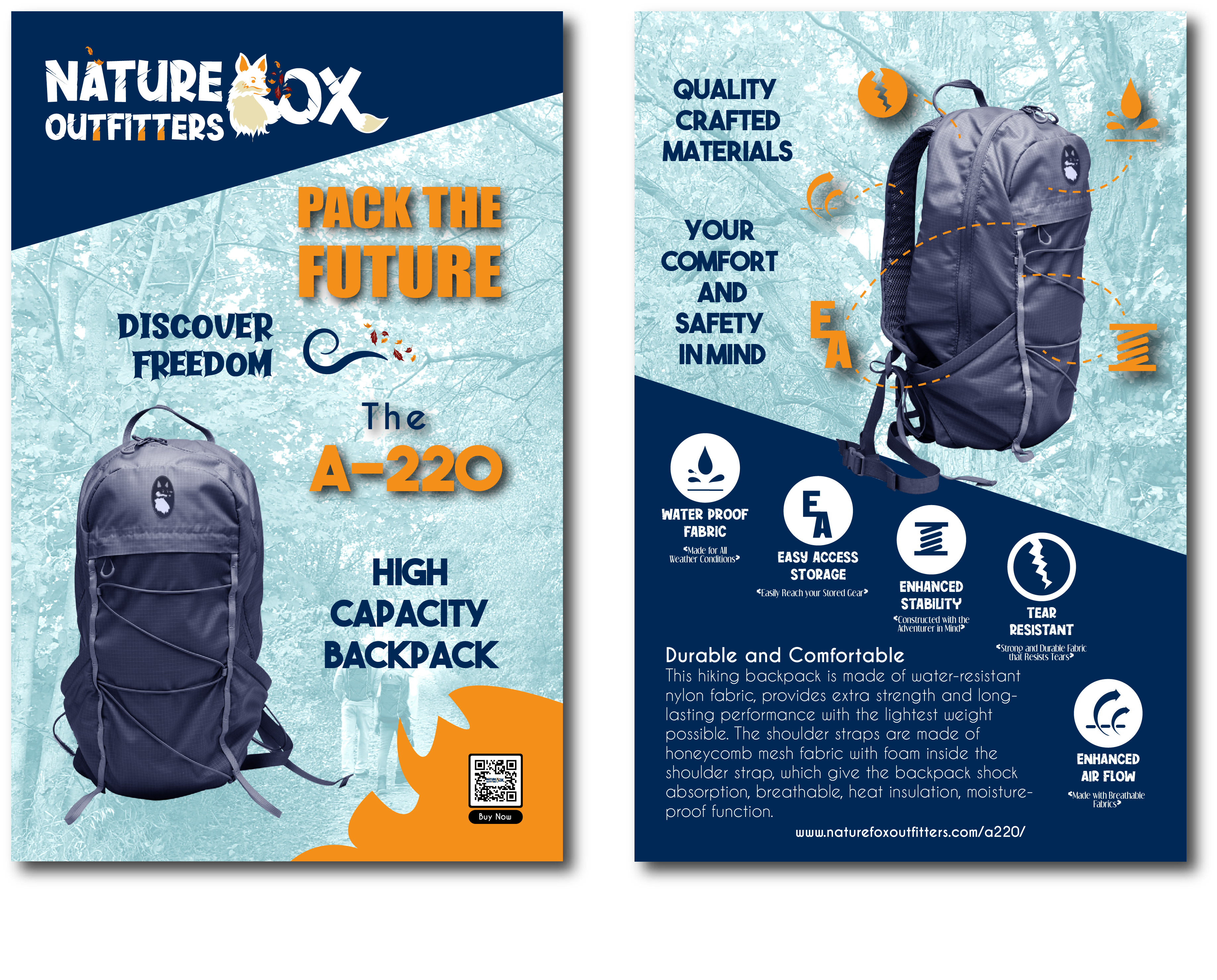 TRI-FOLD BROCHURE